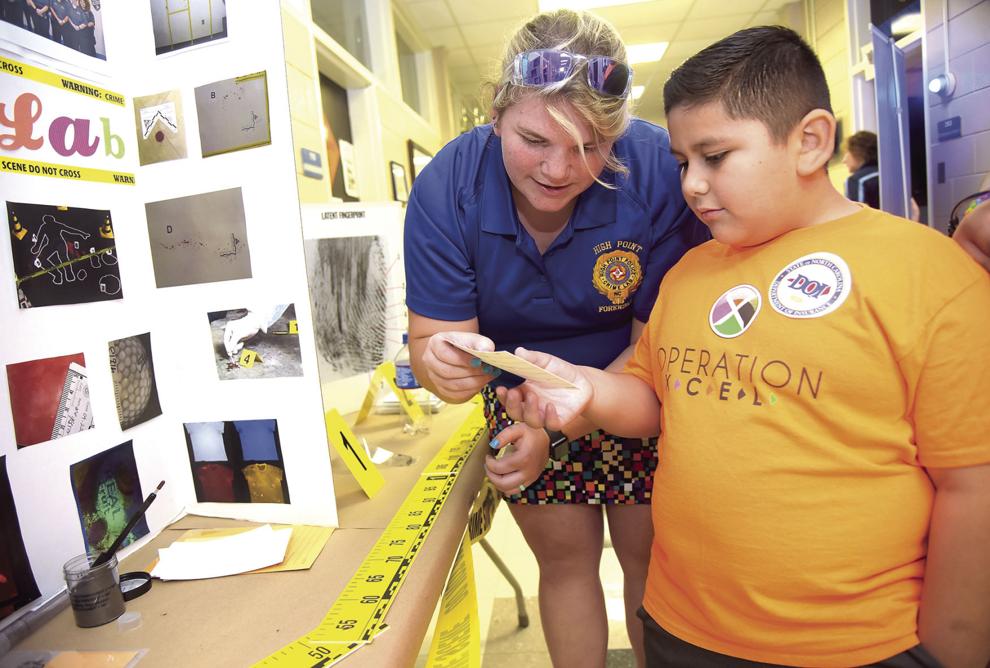 HIGH POINT — The annual Community Day of the High Point Police Department will mark a pair of firsts when the free event takes place this Saturday.
It represents the first time that Community Day has happened since the onset of the coronavirus pandemic and the first time for the location at Washington Terrace Park at 101 Gordon Road in east High Point.
Community Day, which offers a chance to meet with the police in the setting of a festival, will take place from 10 a.m. to 2 p.m. In case of rainy weather, the event will move to the Morehead Recreation Center at 101 Price St. This year's Community Day is the first one since 2019.
"Community Day is an opportunity for law enforcement officers to establish more trust with people in the community," said Lt. Derek Bostic with the High Point Police Department's Community Engagement Division.
"It is a way for them to get to know the men and women behind the badge."
Community Day offers guests free food and outdoor games.
Activities will include a doughnut-eating contest, bounce houses and kickball competitions.
Players from High Point University's men's basketball team will hold drills and games on the basketball courts.
Free health screenings and flu shots will be available.
The first Community Day was held in 1995. For most of its history, the event was held at the former police headquarters on Leonard Avenue, which closed when the new, larger headquarters opened on Westchester Drive.
"This new location is also important to us because we want people who live around the former police department to know we are still here and serving them, even though we've moved to a new location," said Victoria Ruvio, the police communications specialist.
Between 150 and 200 people came to the last Community Day in 2019. The police are expecting more than 300 people to attend this Saturday, Ruvio told The High Point Enterprise.
For more information about Community Day call 336-887-9100. Among the local agencies assisting with the event are the High Point Police Alumni Association, the United Way of Greater High Point, the Salvation Army of High Point, the Boys & Girls Clubs of High Point, Cone Health, the High Point YWCA and the High Point Parks & Recreation Department.
pjohnson@hpenews.com | 336-888-3528 | @HPEpaul