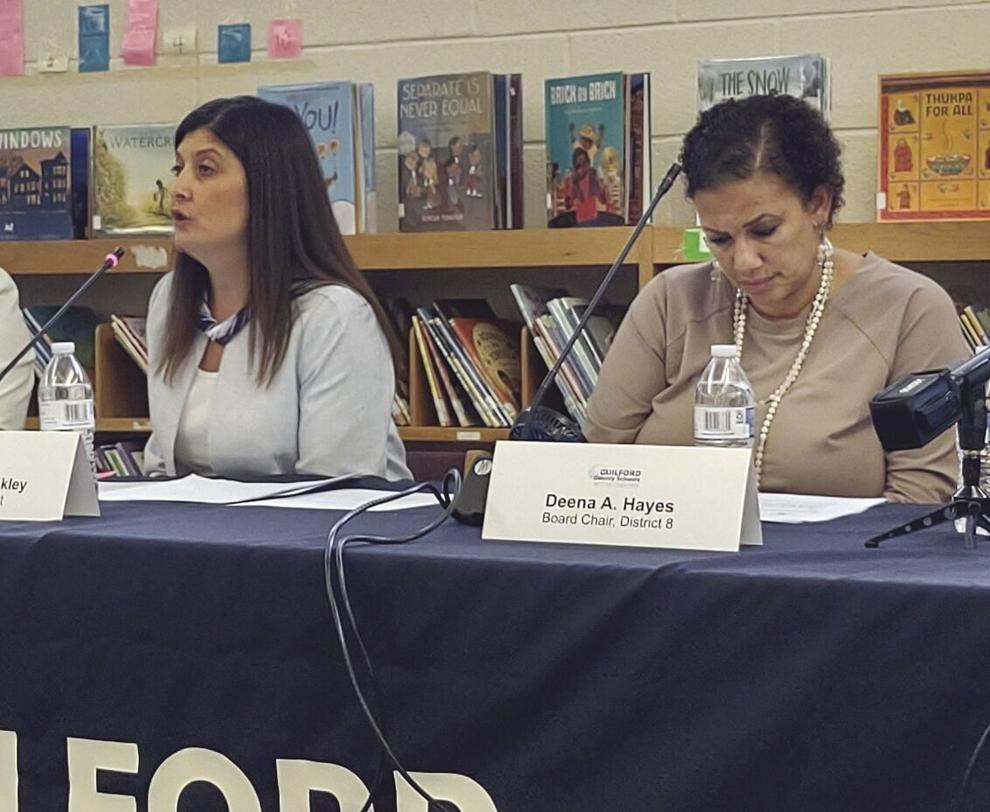 HIGH POINT — Both students and parents keep spreading misinformation on social media that makes school violence worse and has led to unnecessary school lockdowns, Guilford County Schools officials said Wednesday.
That includes posts with videos of fights and rumors about them that have been reposted, inflaming problems, said Deena Hayes, the chair of the Guilford County Board of Education.
Hayes and Guilford County Schools administrators held a press conference Wednesday at Fairview Elementary School repeating information shared Tuesday night at a school board meeting about a sharp increase in school violence the past two years, but information about social media posts had not been part of the presentation to the school board.
Assistant Superintendent Mike Richey said there have been school lockdowns caused by rumors spread through social media that were incorrect.
Students or parents who hear of possible violence through a social media post should contact school administrators or law enforcement agencies rather than repost the information and spread it, he said.
Superintendent Whitney Oakley said that while false rumors have always spread in schools, "social media causes misinformation to spread more quickly."
Social and mental health stresses stemming from the COVID-19 pandemic have contributed to increasing violence nationwide, and that has extended into school systems, Oakley said.
"This truly is something we have to tackle as a community," she said.
The GCS presentation on school violence trends showed that the number of high school students referred to school principals for discipline because of such things as fights and assaults shot up from 136 in August and September of the 2019-20 school year, before the pandemic, to 226 this past August and September, an increase of 66.2%. Violence also is up in middle schools, going from 422 students sent for discipline in the first months of the 2019-20 school year to 550 this year, an increase of 30.3%.
Hayes said she worries that because the number of guns has also increased — more than 890,000 were sold in North Carolina in 2020 alone, 68% more than were sold in 2019 — it may be becoming easier for students to have access to a gun.
"This is a very, very serious concern," she said.
Last week, a high-speed body scanner at Dudley High School alerted staff to a student who had a gun — the first caught by one of the scanners, which were installed at all GCS high schools in August. The student was charged with felony possession of a weapon on school grounds and carrying a concealed weapon, the Greensboro Police Department said.