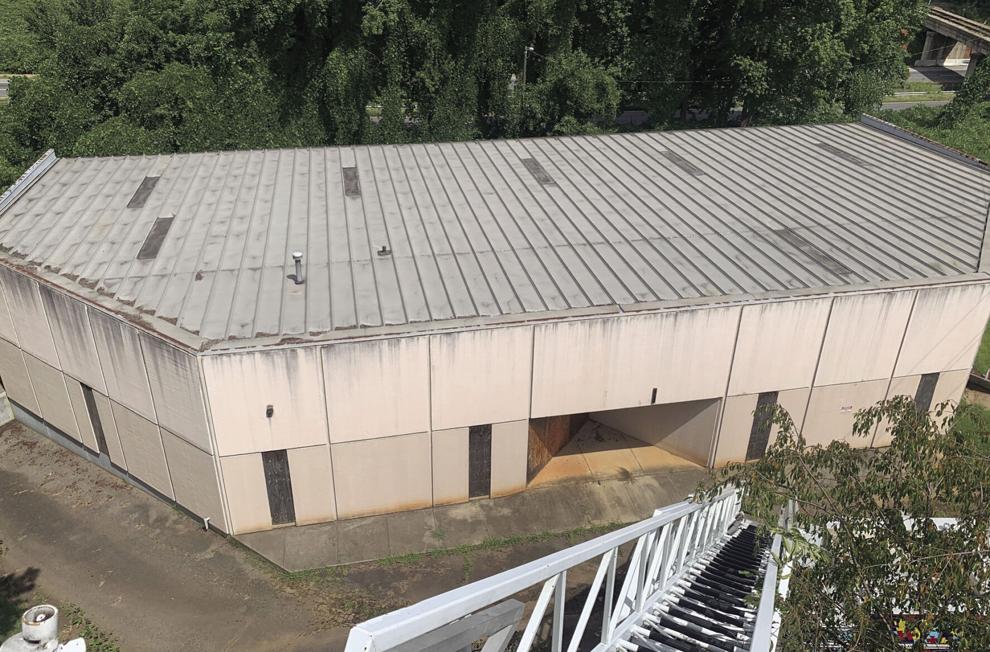 HIGH POINT — Helping Hands High Point Inc. is remodeling a donated warehouse to expand its food pantry into a grocery store style to offer more client choice and promote dignity.
The ministry hopes to move in before the end of the year, said Rhonda Lester, board chairman of Helping Hands High Point. That schedule depends on contractors' availability to install heating/air conditioning and make other needed repairs inside the former Richardson Safety Equipment facility at 2020 Surrett Court, about a half mile from the ministry's current site on S. Main Street.
"This would give us an opportunity to expand the number of people we serve," Lester said. "We want to do a better job of serving the community with the most need. The property fronts Business Interstate 85, so it's going to be really easy for people to find."
Curtis and Elaine Richardson donated the building in December 2013 after a fire inside had activated the sprinkler system, which damaged the building's interior and destroyed its insulation. Until now, the building was used to store furniture, clothing and other items to be given to clients who are served during about 100-150 appointments each week, Lester said.
Late last year, the board started long-range planning and decided to look at the costs of renovating the facility, which is larger than the current space it rents for $1,800 a month. Board members considered whether the current Main Street location was necessary.
"We had thought being on the bus line was a big plus, but when we started really looking at who's coming to get food, they're not coming by bus," Lester said. "They'll rent an Uber before they will come on a bus because you can't carry huge boxes of groceries on a bus."
Lester, who owns Genesis Tree Financial and has been involved with multiple nonprofits, told other board members the ministry would eventually recover the renovation cost in the rent payments saved.
Since then, funding commitments were made by the Congdon Foundation as well as community members Emily Millis-Hiatt and Candy and Bill Fenn to cover the entire cost, Lester said.
The ability to be debt-free will mean lower operating expenses, which makes the ministry much more sustainable, Lester said.
Retired High Point firefighter Chris McGee, who became executive director of Helping Hands High Point on Jan. 1, said the move from 1,100 square feet of pantry to more than 5,000 square feet will allow for new programs that will increase Helping Hands' capacity to serve clients.
Carl Vierling, executive director of the Greater High Point Food Alliance, said he was encouraged to see the ministry moving toward a food pantry that provides client choice.
"It's empowering and it allows people dignity. The food they get can be for their personal preferences and also has to go along with their dietary needs. Because we have so many different religious and cultural groups, this gives them the opportunity to get food that's more in line with their religious or their dietary restrictions," he said.
Helping Hands used to serve out of a church near the Surrett Court facility, Vierling said.
"In some ways, it's like they're coming back home," he said.
cingram@hpenews.com | 336-888-3534 | @HPEcinde