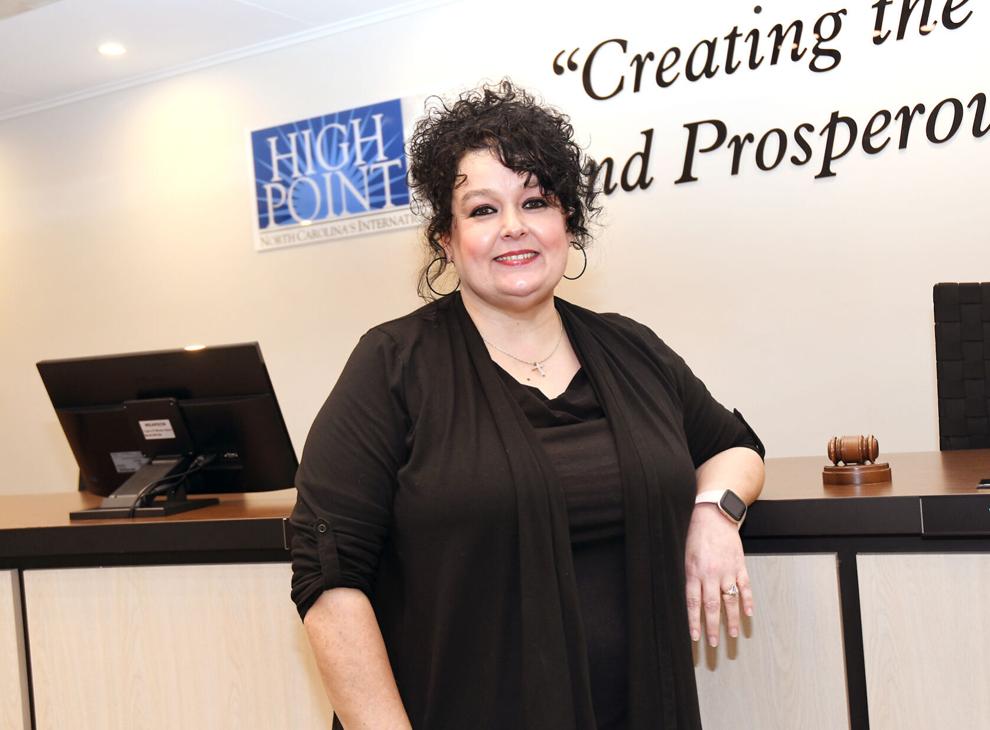 HIGH POINT — For Sandra Keeney, being High Point's city clerk is about much more than record-keeping.
She said she sees the job as part of something bigger and hopes to contribute to the city's upward momentum.
"The leadership here is dynamic. The City Council is progressive. It's exciting to see all the changes," Keeney said. "High Point is definitely a city that is on the move, and I definitely want to be a part of that."
She was hired by the council and began the job last month, replacing Lisa Vierling, who retired in June after 21 years as clerk.
A member of the city's executive team, the clerk — which is one of three positions appointed by the council — records and maintains all official actions, meetings and records of the council.
Keeney previously served as deputy clerk for High Point in 2018, when she left to become city clerk for Winston-Salem.
A native of Eastern North Carolina, she said she settled on her career path after a stint working for a school board in West Virginia.
"It was there I fell in love with local government and how big a part they play in people's everyday lives," she recalled.
Keeney said the volume of records generated from council meetings and other official actions has "increased dramatically" since her prior stint with the city.
She credits Deputy City Clerk Mary Brooks, who served as interim clerk after Vierling's retirement, with handling the office's workload.
"High Point is like a well-oiled machine," she said. "Lisa was an outstanding clerk and left a good system in place. Mary has done a fantastic job of holding the fort. She is a wonderful, wonderful deputy."
Like her predecessor, Keeney prides herself on being a meticulous record-keeper, recording every council meeting and then transcribing the proceedings word-for-word.
She said she doesn't use software to automate this process because it can misidentify a word here or there.
"Words matter," Keeney said.
She said one goal is to digitize more of the city's old meeting minutes and other paper records from past years.
In the meantime, she said she expects to complete the process of obtaining her master municipal clerk certification by June or July.
This designation, which is the highest in the profession, requires coursework and other training at the UNC School of Government, as well as volunteer work, she said.
It will end up being about a three-year endeavor to earn this certification.
"I'm just so thankful and grateful to be here in the city of High Point," Keeney said. "I feel honored that I get to work for the mayor and City Council and look forward to seeing where we go next."