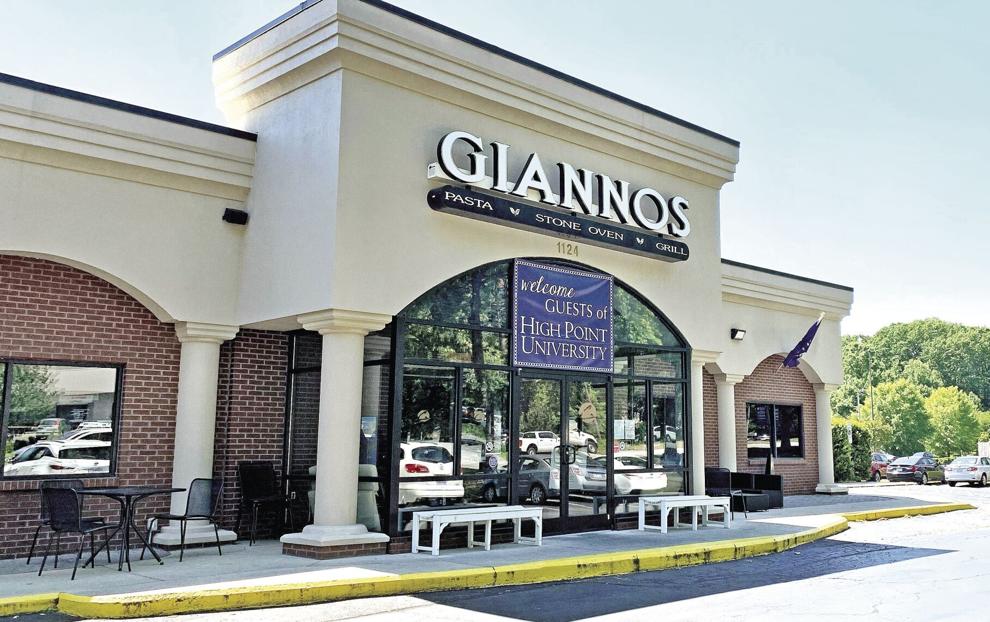 HIGH POINT — Longtime restaurant Giannos of High Point says its business is taking a hit from a dispute with one of its neighbors.
Centre Stage shopping center representatives in recent months began strictly enforcing no-parking rules for its separately owned lot behind the restaurant at 1124 Eastchester Drive, after allowing Giannos patrons to park there without any restrictions since it opened, according to owner Dave Nicoletta.
The abrupt change has included off-duty police officers patrolling the shopping center lot and property managers "on-site taking pictures, yelling at customers and even threatening to have vendors arrested for trespassing," Nicoletta said. "It is certainly disappointing, as we have coexisted peacefully for over 22 years, and now this is being enforced."
The restaurant "is experiencing tremendous loss of revenue. We are in fear that this will affect Giannos to where we are not sure what the outcome will be of the business," said Sammy Gianopoulos, who founded Giannos in 2000 and still owns the property.
Nicoletta said he suspects the stepped-up enforcement is a result of a disagreement with the shopping center's representatives over a water-line leak under the parking lot.
Centre Stage, which is anchored by a Planet Fitness and Get Air Trampoline Park, is owned by Mark Properties of Durham and managed by New Wave Properties in Raleigh.
That firm's owner, Troy Gordon, called the case a private property-rights issue, and he declined to comment on Giannos' allegations.
Mark Properties could not be reached for comment.
Giannos has about 40 parking spaces in front of and on both sides of the restaurant.
Nicoletta said part of the shopping center lot has been used for overflow Giannos parking at busy times, such as High Point Market, High Point University events and on weekend nights, although there has never been a formal agreement for this.
He said, at the busiest times, Giannos patrons might use 25-30 spaces at Centre Stage, but this still leaves ample parking for shopping center tenants.
An easement granting Giannos access to its parcel runs behind the restaurant through part of the shopping center property.
Last year, Gianopoulos said a sinkhole started forming in the easement area, which was being caused by a water-line leak beneath the parking lot.
Centre Stage representatives initially thought it was Giannos' responsibility to repair the leak, but a review of legal documents showed that the shopping center was responsible for maintaining the easement area, he said.
Nicoletta said he thinks apparent hard feelings stemming from the pipe leak led to a parking crackdown, with new signage going up threatening towing and off-duty police and security personnel enforcing the parking ban for Giannos and a neighboring outparcel.
"It feels retaliatory," he said. "There's no other reason they would be doing it."
Giannos has offered to lease parking space from the shopping center, but hasn't received a response, he said.