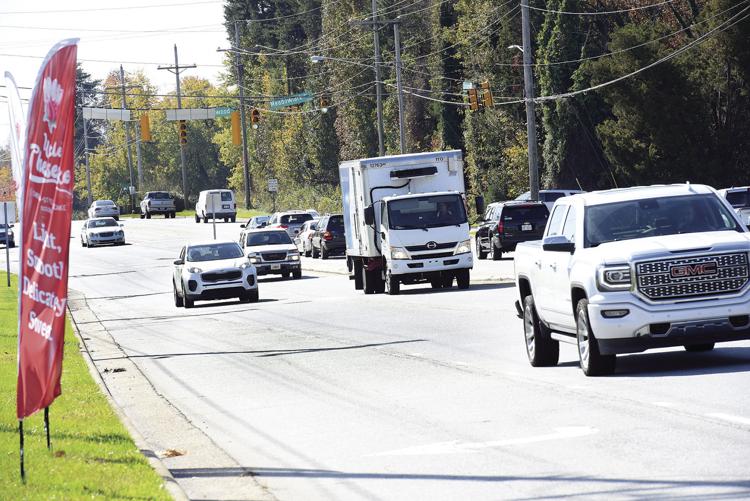 HIGH POINT — The N.C. Department of Transportation has started a long-range project to widen part of Eastchester Drive in north High Point, though work wouldn't begin until the latter part of this decade.
The DOT recently began taking public comments on approaches to widen Eastchester between Hickswood and Gallimore Dairy roads.
The proposal would involve widening the four-lane road by adding one lane in each direction. The project also would include reworking the busy intersection of Eastchester at Skeet Club Road and Wendover Avenue.
"The purpose of this project is to address existing and projected congestion and to improve mobility and traffic flow," according to the DOT.
The project would cover 3.4 miles of Eastchester. The section has between 30,000 and 45,000 vehicles per day at different points, according to most recent traffic counts.
The Eastchester widening is included in the DOT's State Transportation Improvement Program and is funded for $69.1 million. But work wouldn't start until the second half of this decade.
The current schedule calls for completing an environmental assessment four years from now, acquiring right-of-way in 2026 and starting construction in 2028.
Public comment is being sought now because the project is moving forward, DOT public information officer Aaron Moody said.
"Though construction is set for 2028, it takes considerable time to finish environmental clearance and obtain right of way," Moody told The High Point Enterprise. "With this public hearing process complete, it will be a better candidate for acceleration in the future if that opportunity arises."
The DOT said the project could involve purchasing property along the roadway.
"Although the N.C. Department of Transportation works to minimize the number of homes and businesses displaced by a road project, it is inevitable, in many cases, that a certain amount of private property is needed," DOT officials say.
Public comments on the project, which began being accepted in late October, can be made by Nov. 23 through the website https://publicinput.com/NC68-HighPoint.
Initial plans for the Eastchester widening date back at least 10 years in state transportation planning documents.
pjohnson@hpenews.com | 336-888-3528 | @HPEpaul