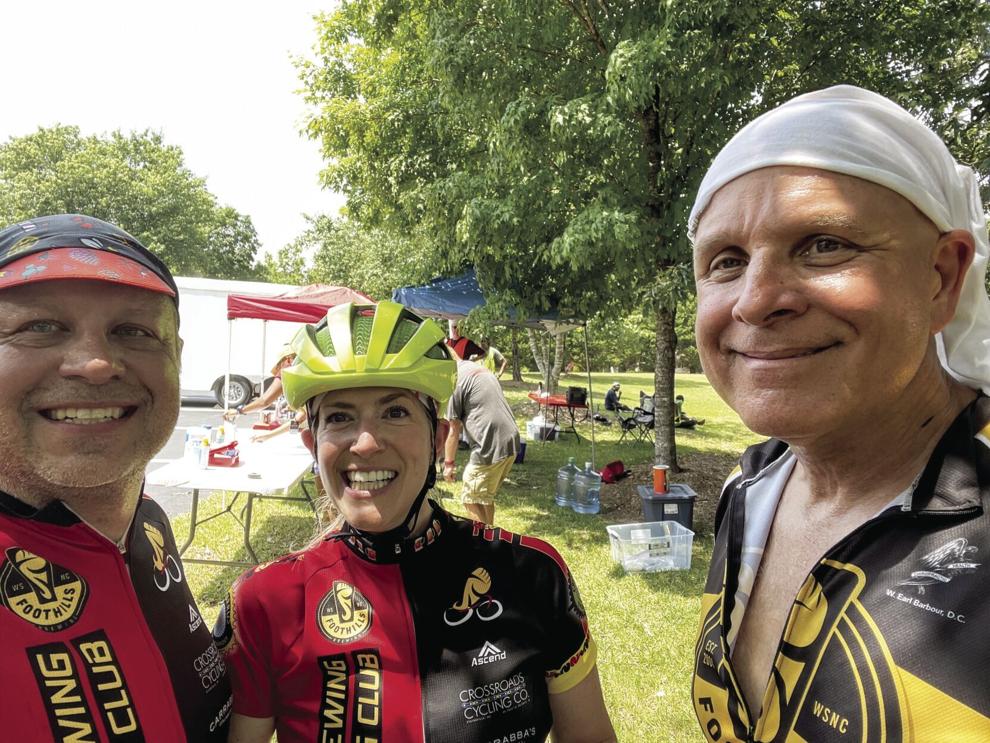 JAMESTOWN — John Harran has always enjoyed cycling, but now the pastime is giving him a reward that goes beyond fun and fitness.
It gives him fulfillment.
"I love to ride for a cause that's going to do some good and help somebody," the 61-year-old Jamestown man says. "I really enjoy getting involved that way."
This weekend, Harran will be one of the more than 400 cyclists participating in the 2023 Victory Ride To Cure Cancer, an annual biking trek that raises money for The V Foundation For Cancer Research. Since its inception, the ride has raised more than $1.3 million for The V Foundation, which was founded by ESPN and the late North Carolina State University basketball coach, Jim Valvano.
This year's ride will be held Saturday in Knightdale, with participants cycling either a 10-, 30- or 60-mile route. Harran, who will ride with a team of five others, plans to ride the 60-mile route. His team, which is participating under the name Kernersville Cycling Club, also includes Cameron Sweeney (captain), John Lang, Dallas Smith, Paul Hammond and Lisa Featherngill.
"This is my second year participating," he says, "and it's something I plan on doing for a long time."
Harran participated in his first Victory Ride last year, after learning about the event from fellow cyclists.
"I love to ride anyway, and what a great way to do it, by riding and getting people to donate to the cause," Harran says. "(Fighting cancer) is a cause that touches everybody, so it's nice to know the foundation gets this money where it's doing some good."
Harran says he's been putting in some extra training time to prepare for Saturday's ride.
"I try to ride about 120 to 150 miles a week, and I've been boosting that up recently," he says. "This is a ride, not a race, so it's not about speed but endurance. And when I'm done, I want to sit back and enjoy it and feel like I was prepared."
The other part of participating, of course, is raising money for The V Foundation. Harran has raised more than $250 thus far, and his team as a whole has raised nearly $3,000.
Anyone wishing to donate can do so online by visiting TheVictoryRide.org and clicking on "Donate," then searching for Harran individually or Kernersville Cycling Club.
"This is a great experience where I feel like I'm making a difference," Harran says. "Everyone's pulling together to get something done, and it feels good to be a part of that."