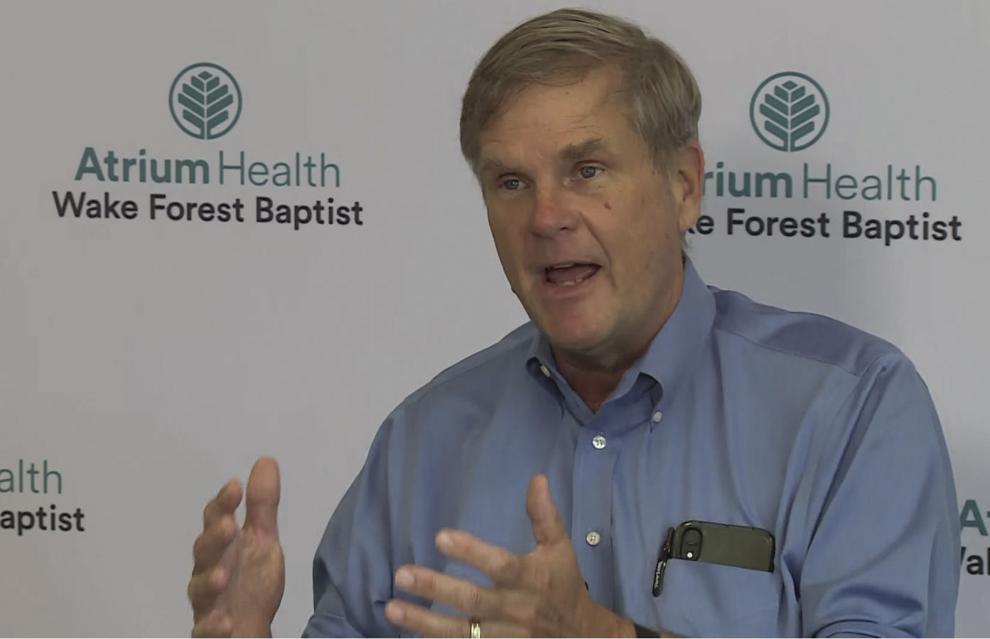 TRIAD — COVID-19 remains a disruptive threat as new variants infect people growing weary of the risk more than two years after the coronavirus pandemic emerged, an area infectious disease specialist said Thursday.
The highly contagious BA.4 and BA.5 omicron variants have caused COVID-19 cases and hospitalizations to increase locally and across the state, said Dr. Christopher Ohl with Atrium Health Wake Forest Baptist in Winston-Salem.
Medical centers in the Atrium Health network are recording levels of COVID-19 patient hospitalizations not seen since February during the omicron spike, though deaths and intensive care unit admissions haven't increased dramatically.
Public health reports from the state reflect Ohl's assessment. The number of counties with high levels of COVID-19 community risk increased from 41 last week to 50 this week, according to the N.C. Department of Health and Human Services.
The number of hospitalized COVID-19 patients went up from 1,039 last week to 1,111 this week. But the level remains far below the pandemic peak of 5,049 patients for the week of Jan. 29.
The number of intensive care unit patients with COVID-19 statewide edged up from 120 last week to 125 this week. Again, the level remains noticeably below the peak of 808 ICU patients with the virus for the week of Jan. 29.
The department also reports an increase in reported COVID-19 cases and a slight increase in emergency room visits by people with virus symptoms in the past week.
Ohl said that the resurgence of COVID-19 emphasizes the need to get a booster shot for those 50 or older, people with underlying health conditions and those who are traveling for summer vacation or business.
Health officials have said that vaccinations and boosters do not prevent infection by BA.5 in particular, but they greatly decrease the risk of severe illness.
Ohl also suggested that children get inoculated before the start of the new school year next month.
The current wave of COVID-19 because of the new variants could linger through August into early September, Ohl said. But pharmaceutical companies are developing a new vaccine targeting the BA.4 and BA.5 variants that should be available for the public in the late summer to early fall.
"It really looks promising," he said.
In North Carolina, as of this week, 77% of the adult population has been vaccinated with at least one dose, and 59% of those who are fully vaccinated have had at least one booster shot, according to the state Department of Health and Human Services. Among children ages 6 to 17 years old, 29% are vaccinated with at least one dose.
pjohnson@hpenews.com | 336-888-3528 | @HPEpaul