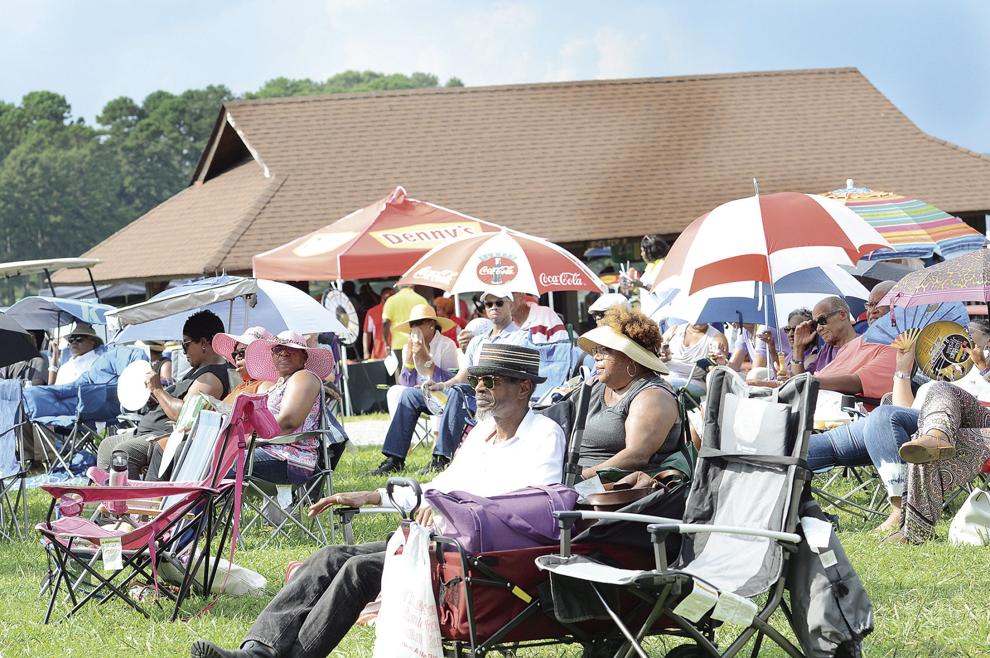 HIGH POINT — People going to the 10th annual John Coltrane International Jazz & Blues Festival next week will have to bring a couple of things: a face mask and proof of either a COVID-19 vaccination or a recent negative test.
Those without proof of a vaccination or a negative COVID test within the previous 72 hours will be asked a series of COVID protocol questions before being allowed in. Face masks will be required for entry.
The Friends of John Coltrane board members have been monitoring and consulting with other music festival organizers on best practices to minimize potential exposure to COVID-19. Based on the continuing rise of delta variant cases, they will follow all recommended Centers for Disease Control and Prevention guidelines for the festival, set for Sept. 4-5 at Oak Hollow Festival Park.
CDC guidance for outdoor activities has not changed, board member Patrick Harman said.
"We wanted to protect our attendees as much as possible while also understanding that, with the festival being so close, communicating new information to all our attendees could be problematic," Harman said. "We are hopeful that our attendees will appreciate the extra steps we are taking at this year's festival."
The FOJC also is requiring all on-site volunteers and event staff to be fully vaccinated.
VIP guests and volunteers who return each year have been supportive so far of the new safety guidelines, said Joe Williams, director of the festival.
"Everyone who is volunteering has already shown their credentials that they are fully vaccinated," Williams said. "I think it's important that we ask those COVID questions and just try to make sure that we keep people safe. We didn't lose any volunteers, to my knowledge."
FOJC board members have been in contact with VIP guests while making seat assignments and answering questions.
"For the most part, they seem to be delighted about it," Williams said. "It's more of a relief rather than a negative. We're doing something to try to keep everybody safe."
Attendees are asked to maintain comfortable social distancing while at Oak Hollow Festival Park. Hand sanitizer stations will be available at each entry and throughout high-traffic areas, which will be expanded to minimize lines.
Organizers ask that people not attend the two-day festival if they have:
• Tested positive or been exposed to someone who has tested positive for COVID-19 within 14 days before the event.
• Experienced high fever, chills, cough, shortness of breath, sore throat, diarrhea, vomiting or any other symptom related to COVID-19 within 48 hours prior to the event.
• Traveled to any country that has quarantine advisories in place due to COVID-19 within 14 days prior to the event.
"As we talk about it, this has been a rough year for many people," Williams said. "You hear that when they say they're looking forward to a chance to enjoy music and get out. We want to make it as comfortable and stress-free as possible."
Restricted backstage access will help protect performers, who have become more familiar with Coltrane's connection to High Point as the festival has grown over the past decade, Williams said. Artists are telling other artists about it, he said.
"We should be proud to say that John Coltrane grew up here in High Point in his developmental years," Williams said. "People may not realize how big he is throughout the world, not just in one genre of music but to music in general."
cingram@hpenews.com | 336-888-3534 | @HPEcinde