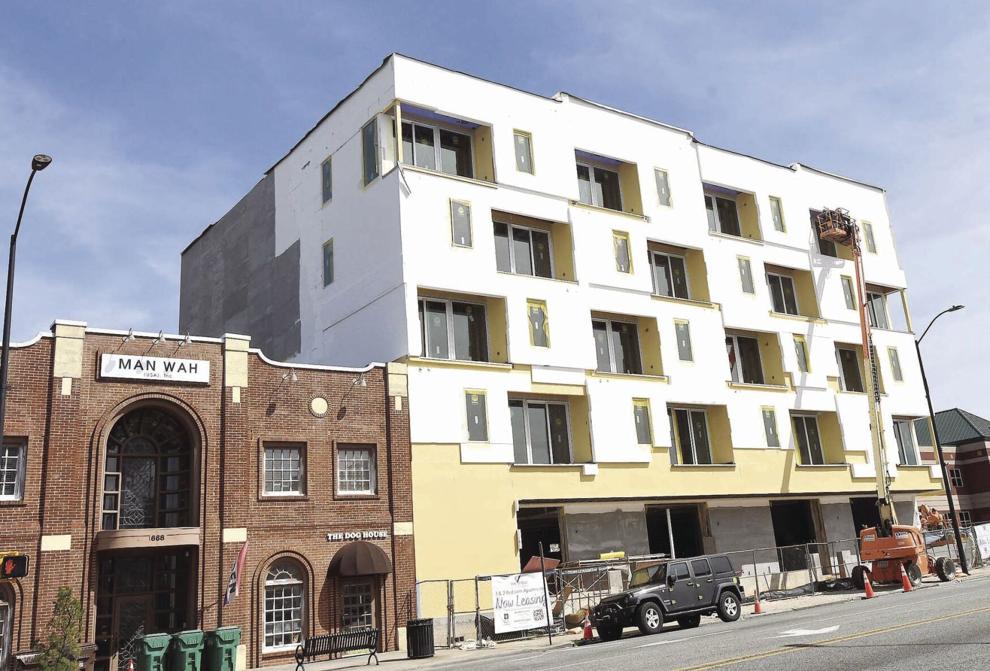 HIGH POINT — Construction will finish this spring on the first new multifamily development in High Point's downtown area in the modern era.
The first units of The Point at 650 N. Main St. will be occupied beginning in June, according to Peters Development, the developer, owner and manager of the project, which it's billing as "luxury downtown apartments."
All 28 units are for lease, not for sale, with monthly rents starting at $1,425.
The company says it's attempting to supply living space options that meet the quality-of-life expectations of a growing workforce that wants features like walkable downtown districts.
"Constructing a luxury apartment building in the heart of downtown High Point helps bring us on par with our neighboring Triad cities with thriving downtown districts, such as Greensboro's Elm Street or N. Patterson Avenue in Winston-Salem," said Peters Development President Elise Peters Carey.
The Point will include a mix of one- and two-bedroom apartments spread over four floors, each ranging from 750 to 1,100 square feet in size. The building will have on-site parking accessible from N. Wrenn Street at the rear of the site.
Each unit comes with a private balcony, washer and dryer, walk-in closet and open kitchen/ living room layout, according to Peters Development.
The company says it's taking deposits and still has one- and two-bedroom units available.
The ground floor will include commercial space that fronts on N. Main Street for retail or office tenants.
None have been signed yet, but the company is marketing the space, said Dan Hill, Peters Development vice president and director of real estate.
The Point is next to the Doghouse restaurant, which is operating under a long-term agreement with Peters Development, he said.
"It is our intent to continue the longstanding tradition of the Doghouse restaurant being a downtown staple," Hill said.